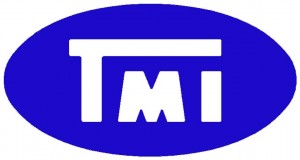 Taylor Microwave's history in the microwave components field has resulted in excess of one thousand special designs developed for specific customer requirements. Many of the catalog products can be adjusted to meet special frequency, power and configuration requirements .
ORDER BY MODEL NUMBER
When ordering, please specify the model number as well as name and description of the components. When ordering a special components, include all pertinent information with regard to specifications that differ from those in the catalog, or detail of your specification. Always refer to a catalog standard, if possible and fully describe all non standard features. The factory will assign a special part number to any special component which is not listed in the catalog.
ADDRESS ALL ORDERS AND CORRESPONDENCE TO:
Taylor Microwave, Inc.
14250 S.W.23 rd Lane
Miami, FL 33175
Tel.(305)244-2468
E-Mail: tmi@www.taylormw.com
or in case of the nearest sales representative in your area. Purchase orders will be accepted via phone, email,fax, subject to confirmation of your standard purchase order form.
Final acceptance of order are made only at Taylor Microwave, Inc.
APPLICATION ASSISTANCE
A qualified staff of experience sales and design engineers are available to assist you in specifying microwave components for your special requirements.
QUOTATIONS
Quantity discount schedules and quotations for special products are available from the factory. Unless otherwise specified, all quotations are valid for 30 days.
TERMS AND CONDITIONS
All sales are subject to net 30 day from date invoice; F.O.B. Miami, Florida, unless specifically agreed to otherwise in writing.
Taylor Microwave reserves the right to ship C.O.D., or upon receipt of payment in advance, if satisfactory credit has not been established.
Price are subject to changes without prior notice.
E-MAILS: